March was a really up and down month for me as you can see from the graph... i'd have really good days followed by really bad days. But i think i learned alot about my self and my game.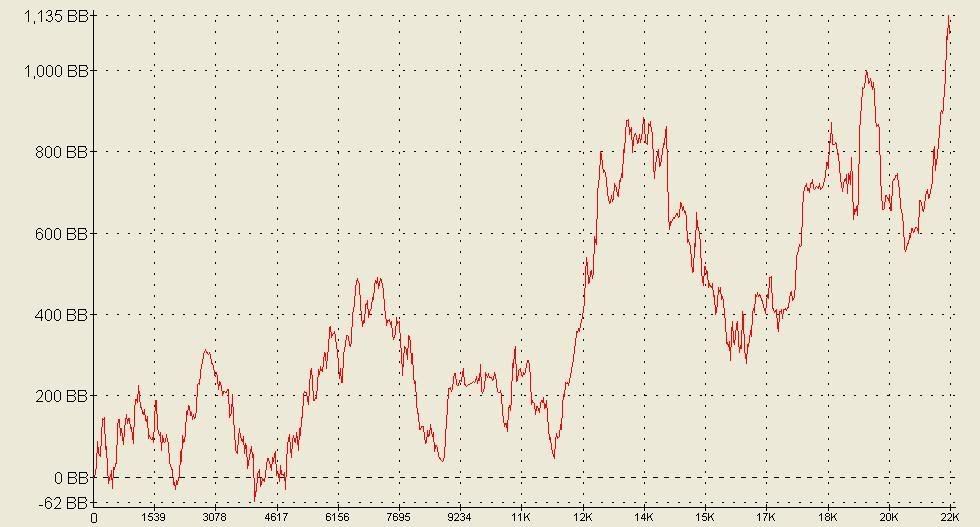 Despite the ups and downs i still managed to pull off a respectable 5ptbb/100.
Top 5 winners
AA - 929.59
KK - 410.07
JJ - 394.03
AKo - 382.08
QQ - 301.63
Top 5 losers
97o - (193.60)
QTs - (189.90)
T9o - (160.00)
44 - (142.44)
AQs - (125.80)
I seem to have problems playing connecting cards. Most of my losing hands are low suited and unsuited connecting cards. I will review those in more detail and look to tighten up with those this month.
March Goals
Play 20K hands
Play at least 10K hands @ 100NL
perform regular session reviews
watch 3 cardrunner videos per week
post more in forums
tighten up on SCs
btw... I'm turning 30 this month...OMG I'm OLD!